Contact Us:
support@harlanmd.com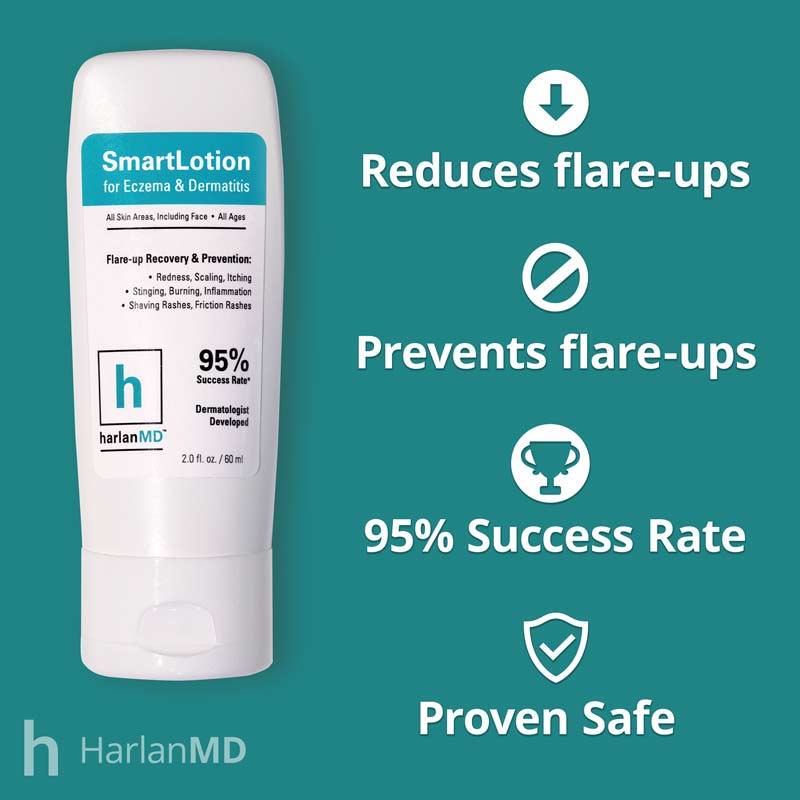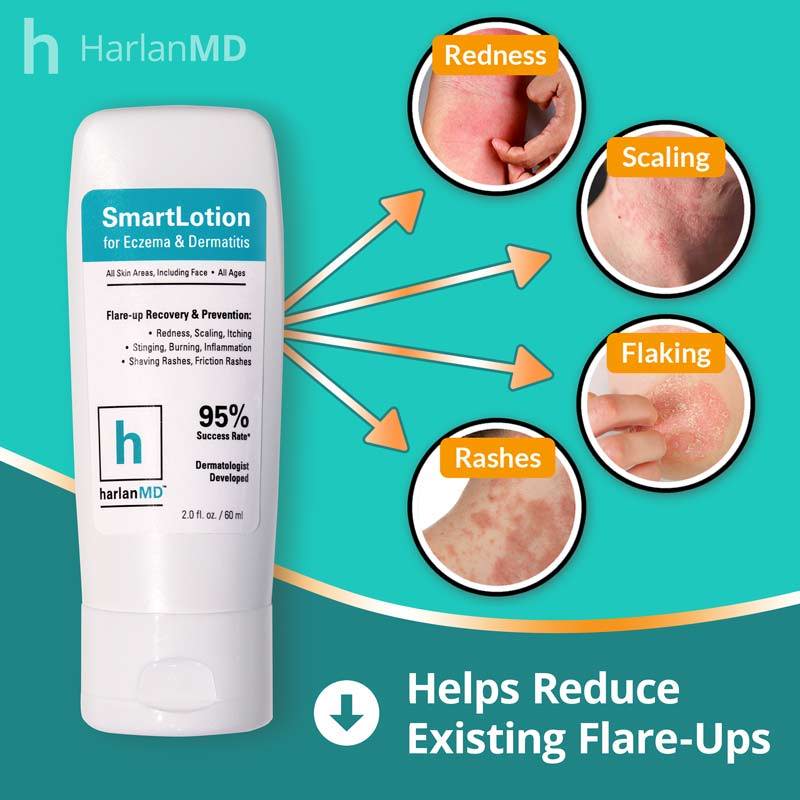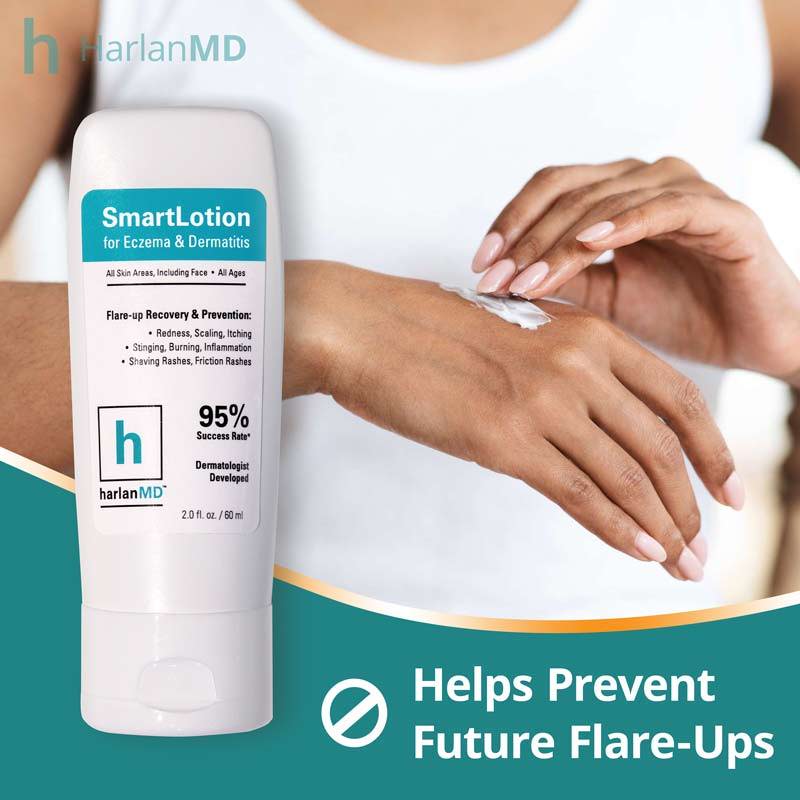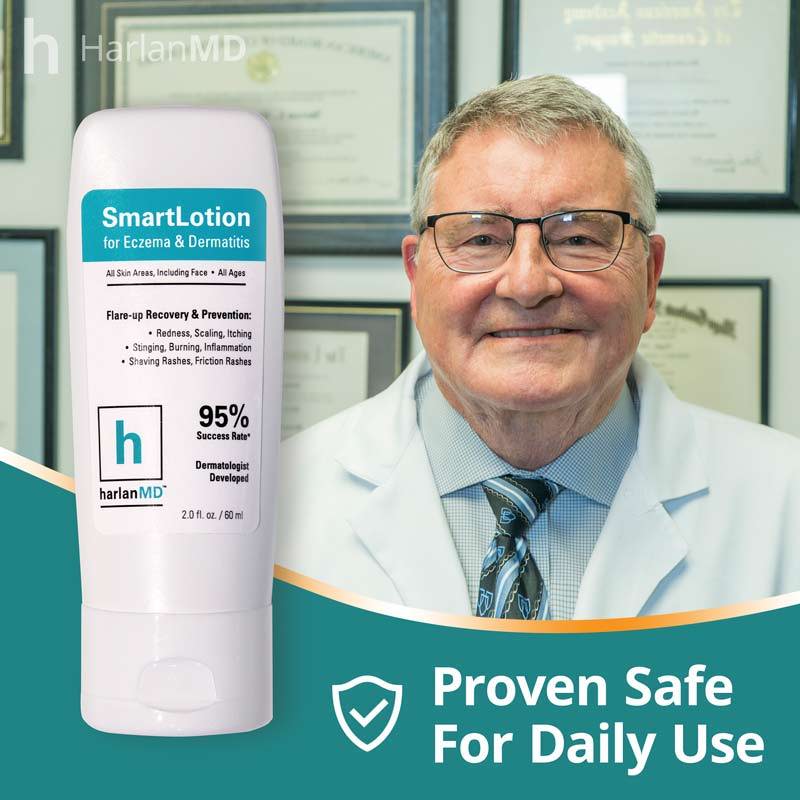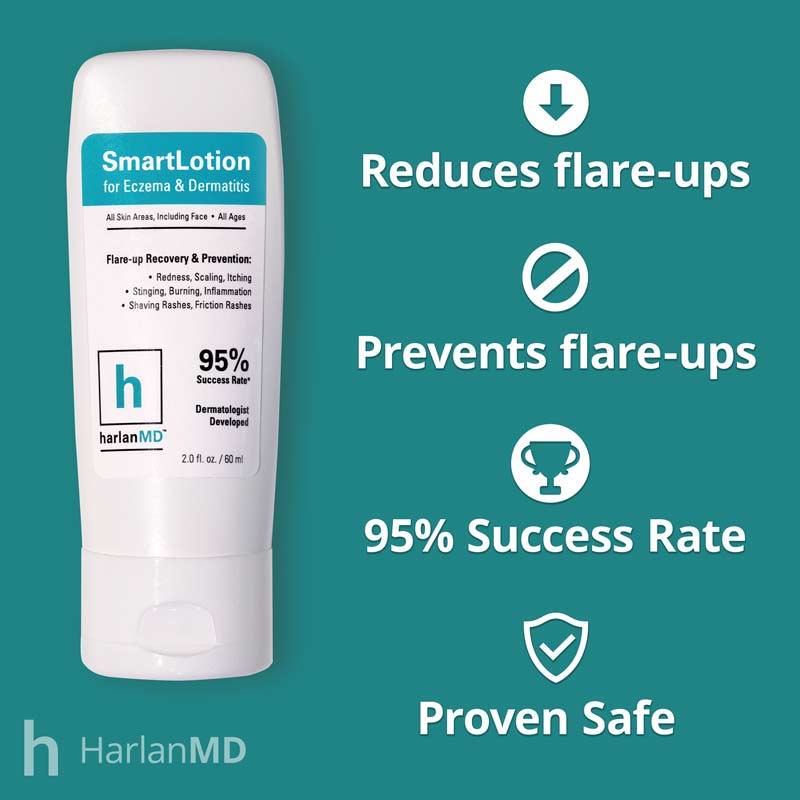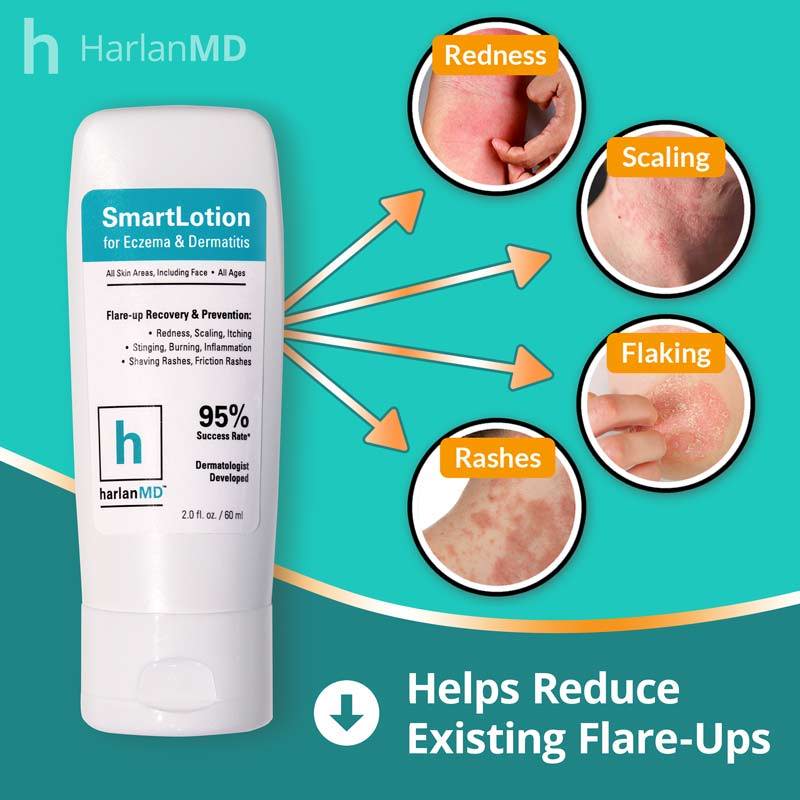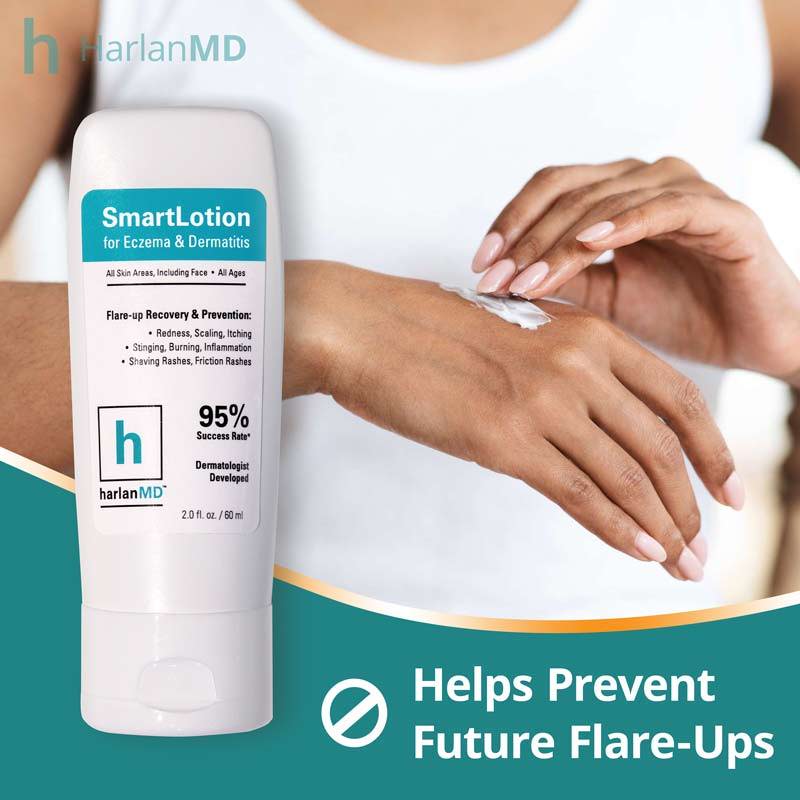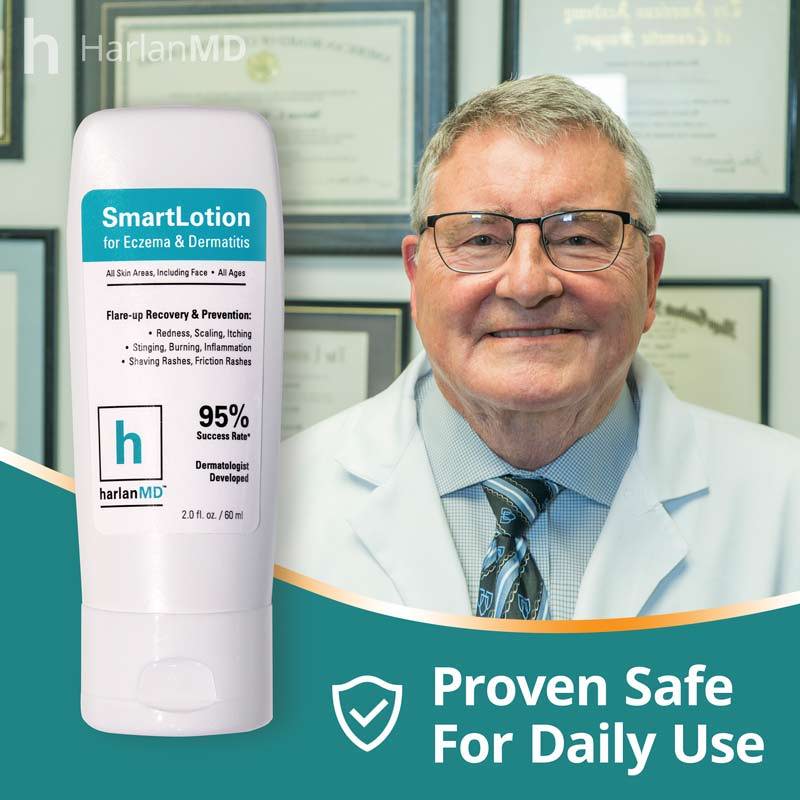 Americans are Using This to Finally Get Relief from Chronic, Recurring Eczema & Dermatitis
Get Eczema & Dermatitis Flare-Up Relief FAST!

Prevent Future Flare-Ups With Simple Maintenance!

Clinical 95% Success Rate With The Most Chronic Forms of Eczema & Dermatitis!

Proven Safe For Daily Use In 15-Year Study!

Join Dr. Harlan's 20,000+ Patients Who Have Used SmartLotion® To Become Eczema-Free!
Step 1: Select Your SmartLotion® Package Size Below
3 BOTTLES - Best Value!
(6 oz)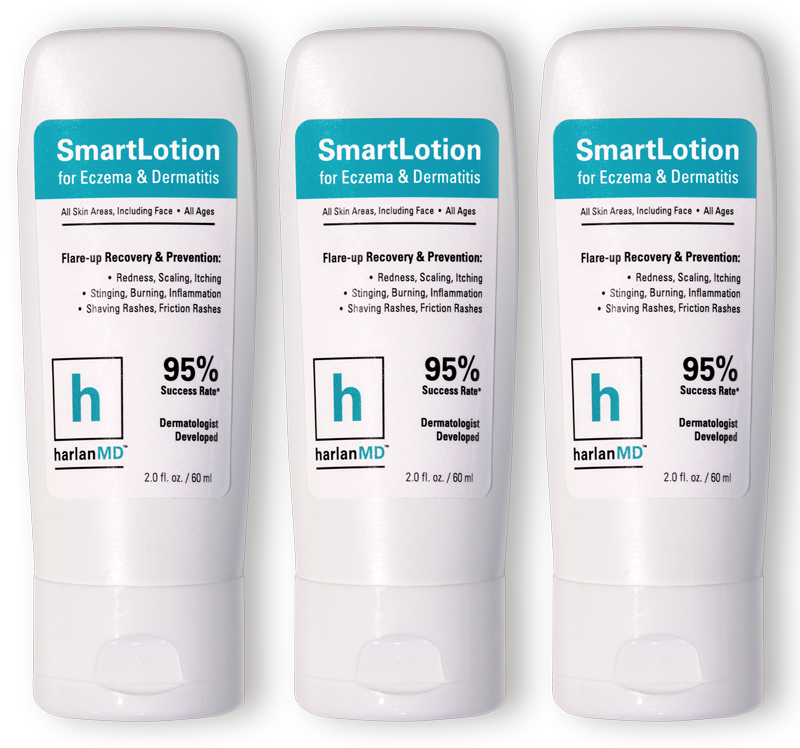 $237 $89
Save $148 Instantly
60-Day Money Back Guarantee